Help your clients move into their new home.
Invite your clients that are moving to OpenUnit - for every person who completes a reservation and moves into their storage unit, you'll get $30. It helps your clients, and helps you.
Create your link by adding your name to the end
Example link: openunit.ca/?ref=RyanSerhant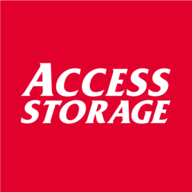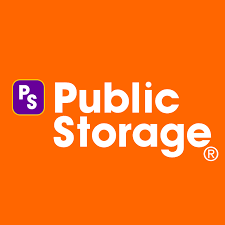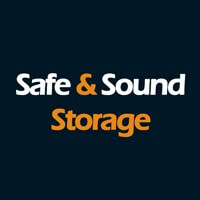 Earn $30 per client
We've made it easy to find and book self-storage units so your clients can save money and rent with ease.
Why OpenUnit is better
Booking with OpenUnit
We negotiate best rates on your behalf

All the top facilities in one place

Find and reserve a unit in three clicks

Free storage advice at anytime
Traditional booking process
Time consuming and confusing

Conflicting information and pricing

Endless phone calls

Limited support
How we find you the best prices on OpenUnit
1.

Enter your address or postal code.

Tell us a date, unit size, and any other amenities that are important to you and we'll search for a unit at the best facilities closest to where you are.

2.

Let us find you the best deal.

We'll show you three top facilities that meet your needs and once you click the "Get me the best price button," sit back and let us do the rest. We'll go out and negotiate the best rate at those facilities on your behalf.

3.

Confirm the rate to lock in your price.

Once we find you a Great Rate, all you have to do is confirm and pay the $50 OpenUnit service charge and we'll connect you directly with the facility.
Help with your entire move — from start to end.
Storage Unit
+
Moving Truck
+
Moving Supplies
And if you still can't make a decision, our team of expert storage advisors can provide you with some advice, for free. Our team believes that doing the right thing for our members is the right thing for the business - and the industry - in the long run.
Text questions to +1 647-370-6736
Get up to $30 for every client you invite
1
Invite
Create a link with your name, like openunit.ca/?ref=RyanSerhant, and invite clients that are moving to OpenUnit by sharing your referral code on social media or sending it in an email. Social media is a great way to get the word out to friends and followers who may be interested.
2
Track
When one of your clients makes a reservation with your referral code. We'll also follow up by email to keep you posted on their status. By default, the duration of the cookie is set to 30 days. This means, if a user comes to OpenUnit via your affiliate link and makes a reservation within 30 days, you will receive a $30 commission for it.
3
Earn
Earn $30 once your client completes a reservation and moves into their storage unit. You get paid for each referral so you can create a referral link and start sending it to your clients today. We will email you details for each invitee on that makes a reservation and keep you update on how much you've earned every week.
Spread the word on social media & reach your entire network
Social media is a great way to get the word out to friends and followers who may be interested.
Share your link on socials
Reach your entire network in seconds by sharing your referral code on Facebook, Twitter, and Instagram.
How can I help my clients during their move?
Help them book a moving company
For most people staging their home, a 10' × 20' unit is the perfect size. It's enough space to store dining room sets, living room furniture, bed frames, mattresses, and other household items from your rooms.
Give clients a moving checklist
If you need a place to store a small pickup truck or moving van, it should be able to fit in a 10' × 20' or 10' x 30' storage unit with the other supplies and inventory. Just be sure to place furniture, artwork and other belongings that are used more frequently toward the front of the unit, in case you don't need the vehicle for a few months. Then, you won't have to rearrange everything just to grab something small when you're in a hurry.
Lead the charge on transferring services
Most of our facilities have additional security features that can help protect expensive furnishings, artwork, and cherishable items from potential thieves. Gated access, video surveillance, on-site management, well-lit property grounds, and individually-alarmed units are among the many great security features offered by storage facilities. Of course, not all of these will be available at every storage facility, but even having one of them protects your homes' belongings from harm.
Inform them about moving insurance
When you arrive, the facility manager will check the lead guest's I.D and secure a copy of the documentation. At this time you can add on any additional family members or real estate agents that you would like to have access to the storage unit.
Transferring utilities
Standard access hours aren't going to cut it for most businesses using self storage. Self-storage facilities with extended access hours, such as 6 a.m. to 10 p.m., are widely available. 24-hour access is also an option at many of our locations. Be sure to ask the site manager for details on access hours.
Can I get things delivered for my business?
If you plan to use self storage to store inventory or materials, being able to have items delivered to the facility is a major convenience. Many locations offer this for businesses, saving you both time and effort.