Access Storage in Richmond, British Columbia
See Units
Located at 11820 River Rd, Richmond, V6X 1Z7, British Columbia, Canada
The1stomach
"They were great! I stored my stuff with them for 6 months. It was clean, dry, and there wa..."
The1stomach rated Access Storage 4 Stars on Google
Jul 2019
Top Reasons to Book
Top rated location
Guests rate the location 4.3/5 on Google Reviews
Pay later available
Prepayment isn't required when you book at this facility
About Access Storage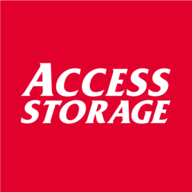 Access Storage
Located at 11820 River Rd, Richmond, V6X 1Z7, British Columbia, Canada
About the Facility
From our humble beginnings in 1998, to our growth as the largest storage company in Canada, our journey has been about keeping the belongings of our communities safe and secure. This is the reason we come to work every day, and how we make the lives of our customers simpler and easier, one neighbourhood at a time.
Unit sizes available
The biggest factor when it comes to self-storage prices in Access Storage is size. Below are some monthly price ranges you can expect to see in Access Storage based on different storage unit sizes.
Read Google Reviews by verified renters at Access Storage - Richmond in British Columbia.
They were great! I stored my stuff with them for 6 months. It was clean, dry, and there was no damage. Charges were exactly what was expected. I got my deposit back at the end. No problem. Why only four stars? The room wasn't as big as advertised: not as wide, not as long, not as tall. It made a significant difference in how much stuff I could store (I'd planned out how to pack a maximum amount of stuff in there, knowing my exact furniture dimensions, based on the advertised room dimensions, and leaving plenty of wiggle room, but I had to bring a bunch of furniture back home because it wouldn't fit according to the plan. So take a tape measure with you to get the actual dimensions, if you plan to jam-pack your storage room. The rest of the process was smooth, though. I'd go back to Access if I need storage again.
Good place. Good price. Good service
Nordmanner Marine Services
·
Jul 2019
Great service, best prices in town. Highly recommend
Highly recommended. The price is very good, the best I could find in the Vancouver area. The facility is a little old fashioned, but it does the job, is clean and well run. I have rented a space there for the last year, and the service has always been friendly, helpful and professional. Well done to the staff and owners!
Best prices in town. If you're heading there during lunch and need to speak to the guy running the place, make sure to call ahead of time to find out when he'll be there (he closes up the admin office during lunch). Wish we could access the storage lockers 24/7.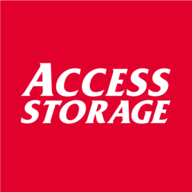 Access Storage
Located at 11820 River Rd, Richmond, V6X 1Z7, British Columbia, Canada