Access Storage in Brampton, Ontario
See Units
Located at 143 Heart Lake Road, Brampton, L6W 3K1, Ontario, Canada
Publius
"Update 2: On Feb 5, 2020. I received the aforementioned Costco gift card and one extra Costc..."
Publius rated Access Storage 3 Stars on Google
Feb 2020
Top Reasons to Book
Top rated location
Guests rate the location 4.1/5 on Google Reviews
Pay later available
Prepayment isn't required when you book at this facility
About Access Storage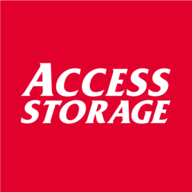 Access Storage
Located at 143 Heart Lake Road, Brampton, L6W 3K1, Ontario, Canada
Facility Amenities
Climate Control in unit
Climate-controlled storage units are almost always indoor, and with stable temperatures and humidity levels.
24-hour access
24/7 gate access allows for availability to your unit 24 hours a day 7 days a week.
Electronic gate access
Tenants can enter the facility's gated perimeter using a personal gate code.
Drive-up access
Allows you to pull a vehicle up next to or into your space to unload and load your belongings.
Fenced and lit
A fence surrounding the facility's perimeter and lights in the aisleways.
Security cameras
Security cameras installed throughout the property for 24-hour monitoring.
About the Facility
From our humble beginnings in 1998, to our growth as the largest storage company in Canada, our journey has been about keeping the belongings of our communities safe and secure. This is the reason we come to work every day, and how we make the lives of our customers simpler and easier, one neighbourhood at a time.
Unit sizes available
The biggest factor when it comes to self-storage prices in Access Storage is size. Below are some monthly price ranges you can expect to see in Access Storage based on different storage unit sizes.
Read Google Reviews by verified renters at Access Storage - Brampton in Ontario.
Publius Cornelius Scipio Africanus
·
Feb 2020
Update 2: On Feb 5, 2020. I received the aforementioned Costco gift card and one extra Costco gift card of 25 CAD for the inconvenience caused. Despite my feelings, I have to be fair and concede that Access Storage is a company with a reasonable level of goodwill. There must be some flaws: 1. The headquarters is fine but I insist that this branch's manager is terrible. 2. The complaining process should not be so hard as I've faced. I tried to resolve with the branch manager, the regional manager, the headquarter, BBB, and Consumer complaints and enforcement of the Ontario Government. I hazard that very few customers would be as determined as I was. The bottom line is Access storage maybe be alright to deal with a considerable level of caution. ---------------------------------------------------------------------------------------- Update 1 : Access replied that it will look into the issues. I am very skeptical because of my prior experience( calling regional manager and contracting company email address for customer service). If this reply will avail to anything, I will update here. If you see no update, you know that means: I got nothing. --------------------------- Oh, This is really something: probably one of the worst services I've received in North America, excluding Mexico. Issue 1: I was overcharged by an extremely small amount monthly and contacted the branch manager promptly. However, after multiple contacts, my requests were ignored in practice: at one time, the branch manager did promise to try to correct the mistake but nothing happened; at other incidences, I was simply ignored. Issue 2: Access Storage is a partner of Costco CA. I understand that Costco Shop cards distributed twice annually, the first after the first monthly payment after move-in date. However, I never received the first Costco Shop card. I contacted the branch manager to no avail several times. Every time I was told to wait for the delivery but nothing happened afterward. So far, it has been several months which is beyond reasonable. To sum up, random overcharge, non-service, and non-delivery. Isn't this something? It is my strong conviction that the branch provides unreasonable, unsatisfactory service, due to the combination of the two issues listed above strongly. I can attest that it is among one of the worst services I've ever had the misfortune to "enjoy" in North America. I can also assert the "incredible" service was one of the major reasons for me to decide to move my stuff out of the Access storage branch as soon as possible. I do not dare to stay there for long.
Very fast service. Everyone is helpful. It was a smooth process and I felt relieved with the help I got choosing a unit over the phone. It was perfect for what I had to store. They are thorough and I recommend them. Fast forward 8 months and my locker was robbed. I'm sure it's an inside job. Stole my TV and acted like I left my locker open. Dont recommend this site for that type of carelessness
dy/dx equals slope
·
Dec 2019
The guys working there are amazing and helpful. It doesn't take long to complete registration and above all I was given a promotion discount that shocked me. I will recommend to anyone to try the place if needed.
Jonathan Franco
·
Nov 2019
I've been using access storage for a long while now. I've never had any issues at this location. The staff has always been helpful and they have plenty of storage units. Prices go up every year, it can't be helped. Access storage is still the best priced storage facility I find.
Ibrahim Hassan
·
Jan 2020
Amazing team! Amazing staff! They take the time to service with the most courteous fashion. Keep up the good work!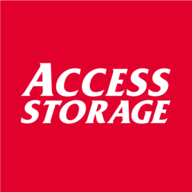 Access Storage
Located at 143 Heart Lake Road, Brampton, L6W 3K1, Ontario, Canada