Located at 8901 Airport Road, Brampton, L6T 5T2, Ontario, Canada
Dhaval
"Best place in the GTA to rent a storage unit or mailbox. Their prices are very affordable an..."
Dhaval rated Dymon Storage 5 Stars on Google
Jan 2020
Top Reasons to Book
Top rated location
Guests rate the location 4.7/5 on Google Reviews
Pay later available
Prepayment isn't required when you book at this facility
About Dymon Storage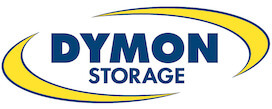 Dymon Storage
Located at 8901 Airport Road, Brampton, L6T 5T2, Ontario, Canada
About the Facility
Founded in 1995, Dymon is a privately-owned company based out of Ottawa, Ontario. After a successful period in property management, commercial building development and high-end retirement residences, Dymon launched the Dymon Storage brand in 2006. Since the opening of our first storage facility in the summer of 2006, Dymon has focused relentlessly on its mission of pushing the envelope of the storage industry. Dymon Storage represents an entirely new paradigm, exceeding customers' expectations and changing the way they think about storage. We do so, in part, by ensuring that your storage and related needs are met in a consistently professional and helpful manner. Our facilities are designed with your comfort and safety in mind, and host additional services on site – all to make your stay with us both pleasant and convenient.
Unit sizes available
The biggest factor when it comes to self-storage prices in Dymon Storage is size. Below are some monthly price ranges you can expect to see in Dymon Storage based on different storage unit sizes.
Read Google Reviews by verified renters at Dymon Storage - Brampton in Ontario.
Best place in the GTA to rent a storage unit or mailbox. Their prices are very affordable and a lot cheaper than the competition. The service is beyond excellent and the staff are very friendly. They listen to your needs and try to accommodate you in any way they can. The staff here really treats their customers like family. Everytime I go there, I am always greeted at the door and they always make me feel welcome. The place is always so clean too. They easily deserve 5 stars, best place to rent in Brampton!! I would definitely recommend using Dymon Storage!!
The people working are excellent. The movers are really nice and moved everything really fast. Will definitely recommend them. The movers that helped are: Kejwaun, Chevy, and Brandon.
Dymon Storage is incredible! My mother owns and operates her own charitable organization and had been previously seeking a storage facility in Toronto and the GTA at an affordable rate. We always have donors who like to donate items to the organization and so we are always in need of storage space. We were previously with a large storage facility in Toronto that has steadily increased their rent on their customers for the past 3-4 years. We started out with reasonable rates, and then the pricing became astronomical. We were so happy to find Dymon and hear their competitive pricing and accessible storage (having a storage that has a drive-in is crucial) that we jumped at the opportunity to get a unit. We were there this past weekend in the storm and one of our Board of Directors got a flat tire on her truck, Mac, one of the staff members at Dymon was so gracious to offer to change out her flat tire! I have never seen that in all of my years living in and around Toronto and dealing with various companies. The entire staff at Dymon from Mac to Sam and Jordan and their manager Aman, are very professional and courteous and I will recommend anyone to try Dymon for their storage needs.
HANNAH BENEFOR
·
Feb 2020
Dymon storage is,the best storage ever. The workers are well trained, polite and very helpful. You will not get their sevices any where else.The facility is a state of the art, modern and very very clean. I recommend Dymon storage for everyone. I use the one at 8901 Airpor road in Brampton
QuoteThaChannel
·
Jan 2020
Recently opened up. Its a store to find all kinds of items to organize your household. You should be able to find everything you would need to organize your home and have it look more cleaner and neat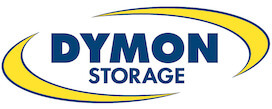 Dymon Storage
Located at 8901 Airport Road, Brampton, L6T 5T2, Ontario, Canada