Located at 1 Laird Drive, East York, M4G 3S8, Ontario, Canada
A.
"I rented a unit here today, and after my online agreement signing & credit card entry I had ..."
A. rated XYZ Storage 1 Stars on Google
Feb 2020
Top Reasons to Book
Top rated location
Guests rate the location 4.7/5 on Google Reviews
Pay later available
Prepayment isn't required when you book at this facility
About XYZ Storage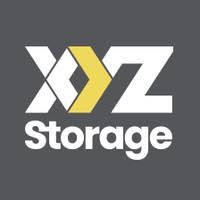 XYZ Storage
Located at 1 Laird Drive, East York, M4G 3S8, Ontario, Canada
About the Facility
At XYZ Storage, we pride ourselves on being a member of our neighbourhoods and communities. Like you, we are customers too. So we pride ourselves on servicing you the way that we expect to be serviced. Demonstrated by our numerous positive reviews for our services, we're energized and excited at the prospect of delivering customer satisfaction every day. Your smiles help drive our employees and leadership team to work hard together to improve your experience. Honest. Compassionate. Friendly. All of our Storage Managers and Storage Experts are hired and trained to possess the right positive attitude and aptitude to engage with and to help our customers. They all acknowledge these service mottos to ensure that we live by our service commitment, every day.
Unit sizes available
The biggest factor when it comes to self-storage prices in XYZ Storage is size. Below are some monthly price ranges you can expect to see in XYZ Storage based on different storage unit sizes.
Read Google Reviews by verified renters at XYZ Storage - East York in Ontario.
I rented a unit here today, and after my online agreement signing & credit card entry I had the option to sign up for the company newsletter in exchange for a 1 month free rental. Which I did. The instructions said to print out the promotion and bring it in to the location. Which I did. The lady who set me up with the entry code wouldn't even look at the promotion and just said the unit was already reduced and I couldn't apply the discount I got online. The XYZ website allows me to sign my agreement online, so it makes sense that it's smart enough to know when a promotion can be applied or not. I feel a little cheated. If the XYZ website offers a promotion, it should be honoured at the location in question, even if it's a mistake. It's not my mistake. I also wanted to rent a ground floor unit because I have tires to store. The unit I got is on the ground floor - but it's elevated about 5 feet off the floor. I need a step ladder to reach the top half of the locker, and it's difficult to store winter tires there. Wish that information was online when I rented it. Finally, I entered my credit card info online with all my other information, but a few hours later I got an email reminding me that I don't have a credit card on file and that I should add it. I don't know what's going on, or where the first instance of my credit card information went.
Samantha Aylsworth
·
Nov 2019
The staff at XYZ Storage have been so kind, welcoming, and helpful! The facilities are excellent in terms of security and cleanliness. I am never worried about my stuff! Sometimes you find yourself needing storage space because you're going through a stressful time. The people at XYZ will make everything super easy and stress-free. Thank you!
Thanks to Gloria and Maria - I had an exceptionally good experience when I rented space at XYZ Storage. I visited the office three times. The second time I came in (after about six weeks) - Gloria greeted me by name. I felt cared for and would highly recommend using this company to store your belongings. Professional, caring and quick.
Gloria has been king and supportive through all the process of hiring parking lot and storage unit. It feels like family in the office. I guess if I have any difficulty I can count on her. Very happy with her professionalism!
Ian Sutherland
·
Dec 2019
The Gloria and her staff at this facility are great. Always so helpful with anything you could need. This facility has everything you could ask for and its huge so there's lots of options with size of storage you might need. Need a place for a RV or extra vehicle for a few months they have it..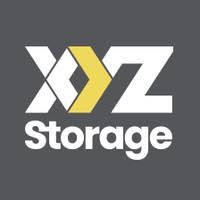 XYZ Storage
Located at 1 Laird Drive, East York, M4G 3S8, Ontario, Canada