Dymon Storage in Etobicoke, Ontario
See Units
Located at 1460 The Queensway, Etobicoke, M8Z 1S7, Ontario, Canada
Matt
"Recently purchased a home with a custom closet and was referred to Dymon Storage as a distri..."
Matt rated Dymon Storage 5 Stars on Google
Jan 2020
Top Reasons to Book
Top rated location
Guests rate the location 5.0/5 on Google Reviews
Pay later available
Prepayment isn't required when you book at this facility
About Dymon Storage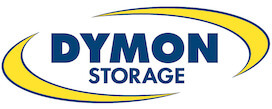 Dymon Storage
Located at 1460 The Queensway, Etobicoke, M8Z 1S7, Ontario, Canada
About the Facility
Founded in 1995, Dymon is a privately-owned company based out of Ottawa, Ontario. After a successful period in property management, commercial building development and high-end retirement residences, Dymon launched the Dymon Storage brand in 2006. Since the opening of our first storage facility in the summer of 2006, Dymon has focused relentlessly on its mission of pushing the envelope of the storage industry. Dymon Storage represents an entirely new paradigm, exceeding customers' expectations and changing the way they think about storage. We do so, in part, by ensuring that your storage and related needs are met in a consistently professional and helpful manner. Our facilities are designed with your comfort and safety in mind, and host additional services on site – all to make your stay with us both pleasant and convenient.
Unit sizes available
The biggest factor when it comes to self-storage prices in Dymon Storage is size. Below are some monthly price ranges you can expect to see in Dymon Storage based on different storage unit sizes.
Read Google Reviews by verified renters at Dymon Storage - Etobicoke in Ontario.
Recently purchased a home with a custom closet and was referred to Dymon Storage as a distributor of the product I needed. Dealt with Brian Clarke one of their managers who was amazing! I only needed $40 worth of closet pieces but he treated me like I was building a full custom closet. When I went to pick up the items the facility is beautiful and the staff also were amazing. I said I was picking up an item and they knew who I was and offered a tour of the new facility to me. Definitely would recommend going in and checking this place out!
Top-Tier customer service from Dymon on the Queensway. Every employee has gone overboard to help me transition my business into a flexible space. From initial move-in, to changing unit sizes, to accommodating strange requests like picking up heavy items from my home, they have gone overboard to be helpful and act quickly. And, excellent value from an ultra-modern facility! 5/5 stars all the way.
I love this place! Geet and his team are incredibly accommodating and super friendly. The facility itself is modern, clean and very well setup with so many perks compared to the competitors like the Dymon Storage Store and the Drive in option with help from the staff to unload and store your stuff. I think the other storage companies need to up their game asap or else they're in trouble.
Enjoyed my visit to this facility. Top notch very impressive. Staff were excellent and spent time telling me about all the services they offer. Wishing Dymon great success.
Bruce Macdonald
·
Jan 2020
Have never felt so well looked after. Went to drop off some bulk shredding. I ended up with a tour of their new facility. All top drawer. Love that they are putting in wine storage as well! NIce to see someone lead with quality and service.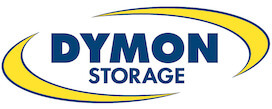 Dymon Storage
Located at 1460 The Queensway, Etobicoke, M8Z 1S7, Ontario, Canada