Located at 2256 Lakeshore Blvd West, Etobicoke, M8V 1A9, Ontario, Canada
Sharon
"I rented a storage locker just before Christmas and I had the pleasure of dealing with Melis..."
Sharon rated XYZ Storage 5 Stars on Google
Jan 2020
Top Reasons to Book
Top rated location
Guests rate the location 4.8/5 on Google Reviews
Pay later available
Prepayment isn't required when you book at this facility
About XYZ Storage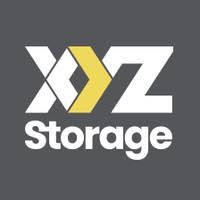 XYZ Storage
Located at 2256 Lakeshore Blvd West, Etobicoke, M8V 1A9, Ontario, Canada
About the Facility
At XYZ Storage, we pride ourselves on being a member of our neighbourhoods and communities. Like you, we are customers too. So we pride ourselves on servicing you the way that we expect to be serviced. Demonstrated by our numerous positive reviews for our services, we're energized and excited at the prospect of delivering customer satisfaction every day. Your smiles help drive our employees and leadership team to work hard together to improve your experience. Honest. Compassionate. Friendly. All of our Storage Managers and Storage Experts are hired and trained to possess the right positive attitude and aptitude to engage with and to help our customers. They all acknowledge these service mottos to ensure that we live by our service commitment, every day.
Unit sizes available
The biggest factor when it comes to self-storage prices in XYZ Storage is size. Below are some monthly price ranges you can expect to see in XYZ Storage based on different storage unit sizes.
Read Google Reviews by verified renters at XYZ Storage - Etobicoke in Ontario.
Sharon Leonard
·
Jan 2020
I rented a storage locker just before Christmas and I had the pleasure of dealing with Melissa Davidson. I had a million questions regarding my options, pricing, access, etc. and they were all answered with confidence and patience. In addition to Melissa's knowledge she has a sunny disposition and because of this she makes the office environment calm and you are made to feel part of the team. Yesterday, I dropped in with more questions as I wanted to store my Christmas decorations and I was greeted by name and with the same sunny disposition. She makes the whole experience seamless and I am thinking perhaps I should get a larger locker. I know from experience that good employees are hard to find and I believe you have a gem in Melissa. I would highly recommend XYZ storage and especially Melissa. Thank you. S. Leonard
Konstantin Kolev
·
Jan 2020
Very kind and helpful staff. Convenient and warm storage facility. As a customer of course - you :-) need more promotional rates …
Allicia WK Macdonald
·
Sep 2019
What a great storage facility! I used XYZ Storage while downsizing and had a seamless and wonderful experience using the space and services. Melissa was the best and walked me through the whole process when I checked in and checking out was a breeze with Mohamed whom ensured I was taken care of down to the last detail. Now I understand the convenience of great Storage and XYZ Lakeshore & Mohamed & Melissa will ensure your Storage experience is perfect. Thanks again!
Sayyad Glassford
·
Sep 2019
I had to pack up and store a bunch of stuff and this place was right around the corner. So far I have dealt with Mohamed and Melissa and they are great to work with and talk to! I also rented a van, which was simple and hassle-free; this XYZ storage has a convenient partnership with U-Haul. Facility is clean and has a gigantic lift for getting things to the second floor.
Thanks Melissa & Natalie for everything. Xyz Storage is great! Great employees, with great service.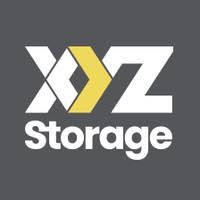 XYZ Storage
Located at 2256 Lakeshore Blvd West, Etobicoke, M8V 1A9, Ontario, Canada