Located at 2330 Scanlan St, London, N5W 6G8, Ontario, Canada
Jessie
"The Manager for this location is very friendly and positive, he will assist with your needs ..."
Jessie rated Access Storage 5 Stars on Google
Jan 2020
Top Reasons to Book
Top rated location
Guests rate the location 4.3/5 on Google Reviews
Pay later available
Prepayment isn't required when you book at this facility
About Access Storage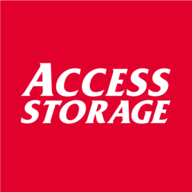 Access Storage
Located at 2330 Scanlan St, London, N5W 6G8, Ontario, Canada
About the Facility
From our humble beginnings in 1998, to our growth as the largest storage company in Canada, our journey has been about keeping the belongings of our communities safe and secure. This is the reason we come to work every day, and how we make the lives of our customers simpler and easier, one neighbourhood at a time.
Unit sizes available
The biggest factor when it comes to self-storage prices in Access Storage is size. Below are some monthly price ranges you can expect to see in Access Storage based on different storage unit sizes.
Read Google Reviews by verified renters at Access Storage - London in Ontario.
The Manager for this location is very friendly and positive, he will assist with your needs in storage, packing and knowledge of prices and contracts! I've been a loyal customer and have had no problems with the Scanlan Location. Thank you! J.G
only had limited interaction in my short time as new customer, however experience has been positive. will update review at a later time. 👍 recommended
Jaroslaw Chylinski
·
Feb 2020
Quick and profesional ,,it will give me few hours to browse around town without the extra weight!!
The Access Storage Team at this Location is great, Kudos to Gohar for being a great and sincere person and doing everything in his power to serve his customer and keep them happy, Standing behind other customers, it always feels good to see this guy handle people with respect and courtesy! ~ A guy who stores a lot of stuff
I would like to thank Heather at the front counter for her amazing customer service. She was extremely helpful and pleasant to deal with.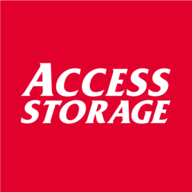 Access Storage
Located at 2330 Scanlan St, London, N5W 6G8, Ontario, Canada