Bluebird Self Storage in Mississauga, Ontario
See Units
Located at 1230 Lakeshore Drive E, Mississauga, L5E 1E9, Ontario, Canada
Andrew
"I'm was a big newbie when looking and renting out a storage locker. I called Public Storage ..."
Andrew rated Bluebird Self Storage 5 Stars on Google
Sep 2019
Top Reasons to Book
Top rated location
Guests rate the location 4.5/5 on Google Reviews
Pay later available
Prepayment isn't required when you book at this facility
About Bluebird Self Storage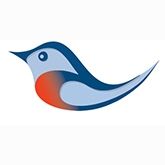 Bluebird Self Storage
Located at 1230 Lakeshore Drive E, Mississauga, L5E 1E9, Ontario, Canada
About the Facility
Bluebird Self Storage delivers the premiere self-storage service in Canada. All details of our facilities are designed for security and safety, built to give you peace of mind. We offer a full range of unit sizes with true climate control, state of the art security with multiple security cameras and personal access codes to protect your belongings. Bluebird Self Storage has no long term contracts, our leases are month-to-month, you store only as long as you need. We offer multiple payment options ‐ you simply choose the best method that works for you!
Unit sizes available
The biggest factor when it comes to self-storage prices in Bluebird Self Storage is size. Below are some monthly price ranges you can expect to see in Bluebird Self Storage based on different storage unit sizes.
Read Google Reviews by verified renters at Bluebird Self Storage - Mississauga in Ontario.
I'm was a big newbie when looking and renting out a storage locker. I called Public Storage and they were a bit pushy in getting a space bigger than I needed and wanted me to come in to see the price quote. I called Bluebird and they were transparent with the costs of rental, insurance, and administration fees. Marina was great. I was still unsure of how much space I needed. I gave her a list of all the things I needed to store and their dimensions and she worked it out to two different sizes. When I got there, Marina showed me three different sizes and gave me an orientation of the storage centre and how to get in and out. Marina also set up the elevators so that one elevator can be used for quick trips, and the other elevator can be used for big moves. Overall, I'm very happy that I choose Bluebird storage. The staff are very friendly and helpful, and the facility is well thought out and clean. I do suggest that you bring your own dolly. I think there are only two, and I do see some people walk around the whole place looking for one to use.
Norlene is incredible to say the least. Her client service skills were in full showcase today when there was a bad snowstorm and I had forgotten my key. She to not only guide me to my locker but also all the set up and instructions. Would highly recommend her anytime I see her which I hope I do next time I come!
Safe, heated, friendly and Marina and Heather went above and beyond to assist me. I am keeping this storage space! This is the best storage place I have ever utilized.
Nice, clean storage facility! Please purchase more dollys, and if possible with wheel locks! When loading from the rear loading dock, the dolly's easily roll off the landing edge if someone is not holding the dolly handle. I had a dolly that rolled off the edge toppling a piece of furniture almost into another person! This is a serious concern and easy to corrected. Thanks
krystian nowak
·
Feb 2020
I have been with Bluebird self starage for more than a year and the place is clean and save to store my stuff, easy access 24/7 with friendly and helpful staff.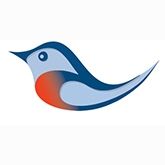 Bluebird Self Storage
Located at 1230 Lakeshore Drive E, Mississauga, L5E 1E9, Ontario, Canada