SmartStop Self Storage in Mississauga, Ontario
See Units
Located at 3136 Mavis Rd, Mississauga, L5C 1T9, Ontario, Canada
Karen
"SmartStop Self Storage from the start had everything we were looking for. Moving is already ..."
Karen rated SmartStop Self Storage 5 Stars on Google
Jan 2020
Top Reasons to Book
Top rated location
Guests rate the location 4.3/5 on Google Reviews
Pay later available
Prepayment isn't required when you book at this facility
About SmartStop Self Storage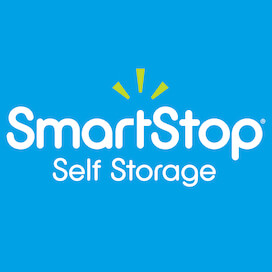 SmartStop Self Storage
Located at 3136 Mavis Rd, Mississauga, L5C 1T9, Ontario, Canada
About the Facility
We make the storage experience easy with free reservations, no long-term contracts, and modern units you can depend on.
Unit sizes available
The biggest factor when it comes to self-storage prices in SmartStop Self Storage is size. Below are some monthly price ranges you can expect to see in SmartStop Self Storage based on different storage unit sizes.
Read Google Reviews by verified renters at SmartStop Self Storage - Mississauga in Ontario.
SmartStop Self Storage from the start had everything we were looking for. Moving is already stressful enough, Victoria was absolutely fantastic. She made things so easy and painless to rent a unit... and it made my moving journey so much smoother. She gave me a tour and helped me find the right size unit for all my things, the facility is clean, secure and easy to access and they have reasonable prices. Victoria goes the extra mile to take an interest in you and your needs, she is one of the main reasons I decided to rent at the Mississauga location. Highly recommend SmartStop Self Storage. You won't be disappointed.
Setup was easy, I like the fact that they are in the office until 6 PM, but we have access until 10 PM, lots of moving dollies made it easy for us to move material from the car to our unit. Elevator also works!!! The place is kept clean. Great helpful staff... Great prices... And moving supplies too! Mississauga's best kept secret. Wish I'd known about this place a long time ago.
I had experience with 3 self storage companies before, and Smart Storage just cannot be compared! Immaculate, very secure, temperature controlled and easy access. Top it all with excellent attentive staff. I'm happy
SmartStop Storage in Mississauga is one of a kind. We are repeat customers and each time we use the service we are met with kind, friendly, supportive staff who always meet our needs. All questions are answered and they really make you feel important. Victoria and Robert whom we have dealt with are the best in customer service. Prices are great, facilities top-notch and always ready to help. We are moving out of the area but will look for another Smartstop Storage if necessary.
I am so happy with my experience at this location! The establishment is very clean and organized and the staff here is awesome! Everyone greeted me with a smile. While I was going through my unit rental I was helped by both Harmeet and Victoria. They put my stress at ease as they took me through the rental process. I am truly impressed with the professionalism and knowledge they both displayed. If it wasn't for them and their excellent customer service I wouldn't have had the positive experience that I did. Keep up the great work guys!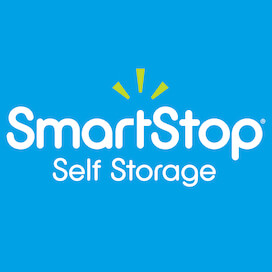 SmartStop Self Storage
Located at 3136 Mavis Rd, Mississauga, L5C 1T9, Ontario, Canada