Access Storage in North York, Ontario
See Units
Located at 195 Cartwright Ave, North York, M6A 1V5, Ontario, Canada
J
"THE WORST STORAGE! Just before Christmas my storage was broken into and I lost over $3000 ..."
J rated Access Storage 1 Stars on Google
Jan 2020
Top Reasons to Book
Top rated location
Guests rate the location 4.4/5 on Google Reviews
Pay later available
Prepayment isn't required when you book at this facility
About Access Storage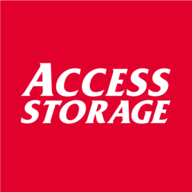 Access Storage
Located at 195 Cartwright Ave, North York, M6A 1V5, Ontario, Canada
Facility Amenities
Climate Control in unit
Climate-controlled storage units are almost always indoor, and with stable temperatures and humidity levels.
24-hour access
24/7 gate access allows for availability to your unit 24 hours a day 7 days a week.
Electronic gate access
Tenants can enter the facility's gated perimeter using a personal gate code.
Drive-up access
Allows you to pull a vehicle up next to or into your space to unload and load your belongings.
Fenced and lit
A fence surrounding the facility's perimeter and lights in the aisleways.
Security cameras
Security cameras installed throughout the property for 24-hour monitoring.
About the Facility
From our humble beginnings in 1998, to our growth as the largest storage company in Canada, our journey has been about keeping the belongings of our communities safe and secure. This is the reason we come to work every day, and how we make the lives of our customers simpler and easier, one neighbourhood at a time.
Unit sizes available
The biggest factor when it comes to self-storage prices in Access Storage is size. Below are some monthly price ranges you can expect to see in Access Storage based on different storage unit sizes.
Read Google Reviews by verified renters at Access Storage - North York in Ontario.
THE WORST STORAGE! Just before Christmas my storage was broken into and I lost over $3000 worth of stuff. The manager of this storage isn't being helpful to the police at all. It would seem as if they don't want to pay me for the insurance that I am entitled to. The police and detective have made it clear that this has happens not 1 time but hundreds of times!! This is just sad and unfortunate. People need storages for many different reasons and the last thing a person needs is to looose the last items in there possession that they may have left. DO NOT USE THIS STORAGE SERVICE DO NOT!! and for the managers reading this post I am going to make sure I pursue this matter so far not to just get the justice i deserve but to put you out of business!! I will prevail and most importantly God Always prevails. You will be out of business very soon!! Love and blessings.
Rachel Highness
·
Nov 2019
I've been at this location for a long time and never had a bad experience. Vania and her team are always available to answer my questions and lend as helping hand.
Todd Smith REMAX
·
Nov 2019
Very satisfied with the support and service I received from. Space was clean and easy to access whenever I needed to visit.
Perfect location, 24 hour access. Open space
Great place very nice and clean and awesome staff!! HIGHLY RECOMMEND!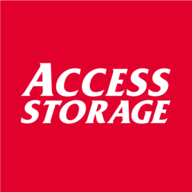 Access Storage
Located at 195 Cartwright Ave, North York, M6A 1V5, Ontario, Canada