Access Storage in North York, Ontario
See Units
Located at 32 Doncaster Ave, North York, L3T 1L3, Ontario, Canada
Emm
"Why do you only have one person working here? I have to wait OUTSIDE in the cold until he is..."
Emm rated Access Storage 1 Stars on Google
Nov 2019
Top Reasons to Book
Top rated location
Guests rate the location 4.1/5 on Google Reviews
Pay later available
Prepayment isn't required when you book at this facility
About Access Storage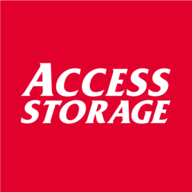 Access Storage
Located at 32 Doncaster Ave, North York, L3T 1L3, Ontario, Canada
Facility Amenities
Climate Control in unit
Climate-controlled storage units are almost always indoor, and with stable temperatures and humidity levels.
24-hour access
24/7 gate access allows for availability to your unit 24 hours a day 7 days a week.
Electronic gate access
Tenants can enter the facility's gated perimeter using a personal gate code.
Drive-up access
Allows you to pull a vehicle up next to or into your space to unload and load your belongings.
Alarm in unit
Individual units include an alarm to protect customer belongings.
Fenced and lit
A fence surrounding the facility's perimeter and lights in the aisleways.
Security cameras
Security cameras installed throughout the property for 24-hour monitoring.
About the Facility
From our humble beginnings in 1998, to our growth as the largest storage company in Canada, our journey has been about keeping the belongings of our communities safe and secure. This is the reason we come to work every day, and how we make the lives of our customers simpler and easier, one neighbourhood at a time.
Unit sizes available
The biggest factor when it comes to self-storage prices in Access Storage is size. Below are some monthly price ranges you can expect to see in Access Storage based on different storage unit sizes.
Read Google Reviews by verified renters at Access Storage - North York in Ontario.
Why do you only have one person working here? I have to wait OUTSIDE in the cold until he is back from showing some units, are you telling me you can't afford to keep someone in the office so that I can stay indoors when its freezing outside?? you better hire some people because this is absolutely unacceptable.
Thank you so much dear Conroy , I am very happy , I strongly recommend your company to all my friends , thank you and good luck .
Great!! Clean facility and Very good staff. Very helpful provided me with all the help I needed When I needed the most. Recommend anyone who wants to use storage at this location!
I never would have known this to be a storage place, looks more like a professional office as it's so bright and clean beyond belief. The front desk staff were awesome and they knew their stuff. The halls leading up to the storage room were so clean I could have ate off the floors. Was pleased with my experience here. Did also recommended this place to my best friend who is a hoarder, haha!
sohrab shabani
·
Dec 2019
Highly unrecommended place!stay away!Read this carefully before you go with them: 1) on October 14th they sent me an email to notify about a rate increase from $122.40 to $134 to offer so called best possible service!!! 2)On December 17th I received an email from them saying there is no lock on my storage unit door. When I got there on the same day, the manager was trying to put this one me by saying that I probably forgot to lock the door. I knew 100% that door was locked. When I check the unit, I realized somebody broke into my storage unit. The bolts were bent and the lock was taken. Inside the unit was a mess. Somebody went though all my stuff. 4 suitcase and a printer worth of $1130 were missing. 3) I submitted the police report and ACCES submitted insurance claim. What I got for the claim was $630 as their insurance told me there is $500 deductible. I was never told about the $500 deductible when I started renting the unit from them!! So I have to spend $500 from my pocket to purchase items that were stollen from me!! 4) They promote themselves as being competitive. They increase your rate but in return you get no service. It is shocking that somebody can break into your locker in a place full of cameras 5) When I spoke with the insurance representative she told me a lot of theft happened in this place.As per claim I received from the insurance, theft occurred on December 2nd, two weeks before I received the email from storage facility about the incident. It makes you wonder how often they inspect the facility. It tells you how secure this place is!!! 6)I went back to their office today to speak with the manager about my experience. I ask him when the incident happened and how someone can get into this facility that is equipped with cameras and all main doors have passcodes. He tells me there is nothing he can do while he has his hands in his pockets. He says they can not check the units 24/7 and I am lucky as there are other people with more valuable stolen items!! My advise for you. Use this place at your own risk. Management do not give a damn about your issue.They only care about your money. I would have given them zero star if I could to!Worst experience ever! I moved out from the unit today and gave notice to the manager.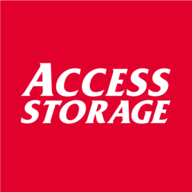 Access Storage
Located at 32 Doncaster Ave, North York, L3T 1L3, Ontario, Canada