Access Storage in North York, Ontario
See Units
Located at 3680 Victoria Pk, North York, M2H 3K1, Ontario, Canada
Илья
"I've used this storage twice, and both of times was more than satisfied. The location manage..."
Илья rated Access Storage 5 Stars on Google
Feb 2020
Top Reasons to Book
Top rated location
Guests rate the location 4.7/5 on Google Reviews
Pay later available
Prepayment isn't required when you book at this facility
About Access Storage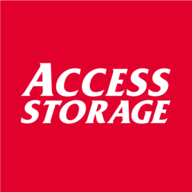 Access Storage
Located at 3680 Victoria Pk, North York, M2H 3K1, Ontario, Canada
Facility Amenities
Climate Control in unit
Climate-controlled storage units are almost always indoor, and with stable temperatures and humidity levels.
24-hour access
24/7 gate access allows for availability to your unit 24 hours a day 7 days a week.
Electronic gate access
Tenants can enter the facility's gated perimeter using a personal gate code.
Drive-up access
Allows you to pull a vehicle up next to or into your space to unload and load your belongings.
Security cameras
Security cameras installed throughout the property for 24-hour monitoring.
About the Facility
From our humble beginnings in 1998, to our growth as the largest storage company in Canada, our journey has been about keeping the belongings of our communities safe and secure. This is the reason we come to work every day, and how we make the lives of our customers simpler and easier, one neighbourhood at a time.
Unit sizes available
The biggest factor when it comes to self-storage prices in Access Storage is size. Below are some monthly price ranges you can expect to see in Access Storage based on different storage unit sizes.
Read Google Reviews by verified renters at Access Storage - North York in Ontario.
I've used this storage twice, and both of times was more than satisfied. The location manager Amer is a friendly and cheerful person! He helped me to bring my possessions to the storage room and remembered me when I came to take my belongings back. Also, the location is awesome, especially for Seneca College students! There are 2 parking lots, which makes it easier to access your storage from the most convenient entrance. Thank You, Amer!
EXCELLENT - from initial introduction /welcome, through to processing of rental agreement, customer service representative Marcelle was excellent. Knowledgeable, resourceful, efficient and very pleasant to work with, Marcelle goes above and beyond to meet the needs involved in storage rental. Additionally, this facility is extremely clean , well lit with great unloading/loading access way and service carts. I highly recommend both Marcelle and this Access Storage location at 150 Duncan Mill Road, North York, Ontario M3B 3M4
My 1st experience here I forgot my ID by mistake (my fault). The staff there was kind enough to hold on to my ID and schedule a time for me to pick it up. I really appreciate that. 2nd time renting a storage unit from here was a very easy/friendly experience staff was very professional and very helpful. units were very clean and well maintained great customer service. great staff !! thank you so much
Great location. Clean and well maintained. The property manager Amar is great as well and really seems to go above and beyond to make sure you're well taken care of. He does a greet job with the general upkeep and also explaining all the procedures when you first sign up for a storage locker. I would definitely recommend this location over other storage locations and companies I've used in the past.
The staff has been very friendly to me and I appreciate their efforts. We all go through our own personal stuff each day and as mine was piling up, I cried at my check in. The sympathy I recieved was enduring and gave me faith this world isn't so bad after all. My unit was clean when I moved it. Good space and they set up the perfect size for my belongings. There's other people who try to unload at the same time as you and if you are still unloading your truck this could pose a problem - humans need more patience. It's a shared facility, this may happen time to time. The lady who I ran into while finishing up wanted my stuff out of her way pronto, she didn't help me move anything. But kept complaining. I told her " it's just stuff that needs to be moved, if you would like it moved quicker you can help." She did not. Grumpy people are everywhere you go. Access storage has been good so far for me. The staff and facility itself is a good service. Just be kind and patient with those who have to move their stuff. No one wants to but we all need to. Be kind.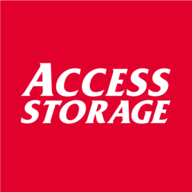 Access Storage
Located at 3680 Victoria Pk, North York, M2H 3K1, Ontario, Canada