Bluebird Self Storage in North York, Ontario
See Units
Located at 7 Ingram Dr, North York, M6M 2L7, Ontario, Canada
Sharon
"Very clean, well lit and reasonably priced. I went in get a quote and was greeted by two lov..."
Sharon rated Bluebird Self Storage 5 Stars on Google
Nov 2019
Top Reasons to Book
Top rated location
Guests rate the location 4.5/5 on Google Reviews
Pay later available
Prepayment isn't required when you book at this facility
About Bluebird Self Storage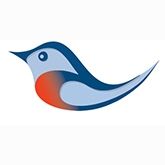 Bluebird Self Storage
Located at 7 Ingram Dr, North York, M6M 2L7, Ontario, Canada
About the Facility
Bluebird Self Storage delivers the premiere self-storage service in Canada. All details of our facilities are designed for security and safety, built to give you peace of mind. We offer a full range of unit sizes with true climate control, state of the art security with multiple security cameras and personal access codes to protect your belongings. Bluebird Self Storage has no long term contracts, our leases are month-to-month, you store only as long as you need. We offer multiple payment options ‐ you simply choose the best method that works for you!
Unit sizes available
The biggest factor when it comes to self-storage prices in Bluebird Self Storage is size. Below are some monthly price ranges you can expect to see in Bluebird Self Storage based on different storage unit sizes.
Read Google Reviews by verified renters at Bluebird Self Storage - North York in Ontario.
Very clean, well lit and reasonably priced. I went in get a quote and was greeted by two lovely ladies (Marlene and Francis?), hope i got that right! Customer service was excellent. Francis was very nice and gave me some great pointers. They really do seem to care about their clients. The prices are reasonable and the lockers are clean. The ceilings are very high (unlike a lot of other storage places). I will be using them in the future.
Dennis Lindsay
·
Jan 2020
I was greeted by a lovely lady name Norleen she showed me a couple of different units and told me the advantages each one had. After I signed up she shook my hand and welcome me to bluebird. I would definitely recommend bluebird to my friends and family.
I give it stars just because I did find my stuff the way I left it. But why does returning my deposit at the end have to be like pulling teeth? You take my deposit in cash on the spot. Now you want to mail me a check knowing that I'm not based there locally! It's just a very inconvenient way to have to part ways after so many years of paying all my bills on schedule and giving back the unit ahead of schedule without any refund for unused storage time. The customer service over the phone and electronically also leaves a lot to be desired.
I recently rented a storage unit that this facility and had the pleasure of checking in with Norlene. She was amazing, provided a tour of the facility and location of where my unit was, numerous tips to make my storage process so much smoother and also even showed me another option I might be interested in. The facility is huge, clean and well secured. Overall I would definitely recommend Blue Bird Storage Ingram location to anyone looking for extra storage. Their customer service alone would make you seal the deal with them. Thank you Norlene!
Excellent facility. From start to finish it was definitely an enjoyable experience dealing with all of their staff. I do not believe I have the pleasure of dealing with a storage facility with such outstanding, friendly customer service. The facility is extremely clean and caters to all types of storage needs. They also have a great deal of security measures as well which was big for me. I would definitely store with Bluebird again in the future.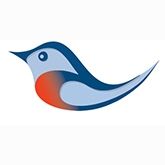 Bluebird Self Storage
Located at 7 Ingram Dr, North York, M6M 2L7, Ontario, Canada