Migson Public Storage in Scarborough, Ontario
See Units
Located at 2356 Gerrard St, Scarborough, M4E 2E1, Ontario, Canada
Jody
"I love Migson... really going to miss them when we move :( We have been using Migson for 6 ..."
Jody rated Migson Public Storage 5 Stars on Google
Feb 2020
Top Reasons to Book
Top rated location
Guests rate the location 4.3/5 on Google Reviews
Pay later available
Prepayment isn't required when you book at this facility
About Migson Public Storage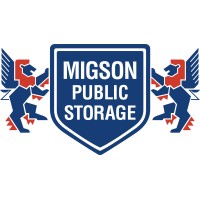 Migson Public Storage
Located at 2356 Gerrard St, Scarborough, M4E 2E1, Ontario, Canada
About the Facility
Migson Public Storage is Ontario's premier self-storage company providing our customers with self-storage units for over 35 years! With various assorted storage room sizes available, Migson Public Storage is able to satisfy all your self-storage needs. Migson Public Storage provides affordable, clean and secure storage spaces for anything you need to store! Whether you are storing the contents of your home, a car, boat or more come to Migson Public Storage, the premier source for storage in Toronto and all of Ontario.
Unit sizes available
The biggest factor when it comes to self-storage prices in Migson Public Storage is size. Below are some monthly price ranges you can expect to see in Migson Public Storage based on different storage unit sizes.
Read Google Reviews by verified renters at Migson Public Storage - Scarborough in Ontario.
I love Migson... really going to miss them when we move :( We have been using Migson for 6 years now, to rent trucks, storage and purchase moving supplies. Dorothy is awesome! She is very knowledgeable, she's fast moving and extremely concise. Always a smile and treats everyone like they are someone. Thanks to the entire team at Migson for always looking after us. The Movat's!
This is the only place I would ever rent storage space from. From the really exceptional staff-a warm and friendly welcome ever time I came in. They really care about you and your storage needs. I can't thank them enough for all the years I was there and the exemplary professionalism and service at every turn.
Balmy Beach Pet Hospital
·
Jan 2020
The unit was readily available and in good clean condition. Staff were quite accommodating.
Friendly staff. Great location. Facilities are well managed
Overall excellent service!. Barbara in the front office was super accommodating and helpful. This place has large storage units and two proper loading docks. Highly recommend.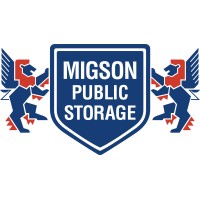 Migson Public Storage
Located at 2356 Gerrard St, Scarborough, M4E 2E1, Ontario, Canada