XYZ Storage in Scarborough, Ontario
See Units
Located at 135 Beechgrove Dr, Scarborough, M1E 3Z3, Ontario, Canada
Yohannes
"2020: Still very friendly and helpful. Just want to give a shout out to Alex and Dora, who w..."
Yohannes rated XYZ Storage 5 Stars on Google
Feb 2020
Top Reasons to Book
Top rated location
Guests rate the location 4.8/5 on Google Reviews
Pay later available
Prepayment isn't required when you book at this facility
About XYZ Storage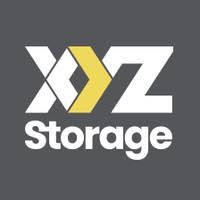 XYZ Storage
Located at 135 Beechgrove Dr, Scarborough, M1E 3Z3, Ontario, Canada
About the Facility
At XYZ Storage, we pride ourselves on being a member of our neighbourhoods and communities. Like you, we are customers too. So we pride ourselves on servicing you the way that we expect to be serviced. Demonstrated by our numerous positive reviews for our services, we're energized and excited at the prospect of delivering customer satisfaction every day. Your smiles help drive our employees and leadership team to work hard together to improve your experience. Honest. Compassionate. Friendly. All of our Storage Managers and Storage Experts are hired and trained to possess the right positive attitude and aptitude to engage with and to help our customers. They all acknowledge these service mottos to ensure that we live by our service commitment, every day.
Unit sizes available
The biggest factor when it comes to self-storage prices in XYZ Storage is size. Below are some monthly price ranges you can expect to see in XYZ Storage based on different storage unit sizes.
Read Google Reviews by verified renters at XYZ Storage - Scarborough in Ontario.
Yohannes Wondimu
·
Feb 2020
2020: Still very friendly and helpful. Just want to give a shout out to Alex and Dora, who were the staff that helped me when I visited in Dec 2019. Great service. 2018: Very helpful when I came in just before closing on Saturday evening. Left my car here for two and a half weeks with no problems. There was one small mixup that the staff owned up to and resolved quickly.
Intelli gentleman
·
Jan 2020
The Beechgrove location was great. The lady working there was very receptive to all concerns/questions, and quite professional. (5 stars is specifically meant for that location I've had experience with) Although I do have some concern on the back-end operations of the company. I will edit this review accordingly.
I recently rented a unit a XYZ in Scarborough and I had a great experience. I was helped by a representative by the name of Doraine, who was very polite and professional. she helped walk me through the prices of each unit and what to expect and how it works in order to ensure I was making the best possible decision. This was a good experience that made it a lot easier and I also love that there is no commitment and that they offer very small units (4x3) as I was only needed something quite small which also cut down on costs.
Alexandra Boultzi
·
Jan 2020
Great customer service! I came in and had seen a unit, had everything fully explained to me, and signed up with a great discount - in minutes! Doraine was a pleasure to deal with! I look forward to storing my things here!
Bentley Haughton
·
Feb 2020
The Beechgrove location has been a great place for storage. The staff are friendly and accommodating. I would recommend others to use this location. Keep up the great guys.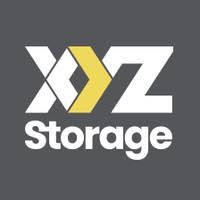 XYZ Storage
Located at 135 Beechgrove Dr, Scarborough, M1E 3Z3, Ontario, Canada