Located at 1 Woodfield Road, Toronto, M4L 3W3, Ontario, Canada
Narges
"I used access storage twice and was very impressed with the quality of customer service as w..."
Narges rated Access Storage 5 Stars on Google
Jan 2020
Top Reasons to Book
Top rated location
Guests rate the location 4.6/5 on Google Reviews
Pay later available
Prepayment isn't required when you book at this facility
About Access Storage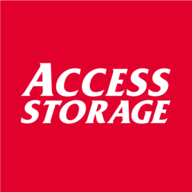 Access Storage
Located at 1 Woodfield Road, Toronto, M4L 3W3, Ontario, Canada
Facility Amenities
Climate Control in unit
Climate-controlled storage units are almost always indoor, and with stable temperatures and humidity levels.
24-hour access
24/7 gate access allows for availability to your unit 24 hours a day 7 days a week.
Electronic gate access
Tenants can enter the facility's gated perimeter using a personal gate code.
Drive-up access
Allows you to pull a vehicle up next to or into your space to unload and load your belongings.
Alarm in unit
Individual units include an alarm to protect customer belongings.
Fenced and lit
A fence surrounding the facility's perimeter and lights in the aisleways.
Security cameras
Security cameras installed throughout the property for 24-hour monitoring.
About the Facility
From our humble beginnings in 1998, to our growth as the largest storage company in Canada, our journey has been about keeping the belongings of our communities safe and secure. This is the reason we come to work every day, and how we make the lives of our customers simpler and easier, one neighbourhood at a time.
Unit sizes available
The biggest factor when it comes to self-storage prices in Access Storage is size. Below are some monthly price ranges you can expect to see in Access Storage based on different storage unit sizes.
Read Google Reviews by verified renters at Access Storage - Toronto in Ontario.
NARGES HASHEMI
·
Jan 2020
I used access storage twice and was very impressed with the quality of customer service as well as the quality of the storage facility. They always have great special offers( I got 3 months at 50% discount once and the second time first month free). I would recommend Access storage to everyone.
Coleen McLachlan
·
Feb 2020
Access storage at 1 Woodfield in Toronto was great! And my first four weeks were FREE — and I needed less time than that so I only paid a small admin fee. Janine and Ferris both assisted me and they were amazingly helpful. Also very clean and comfortable to go to. Thanks!
Great team working there. But the ownership changed and they kept the prices as is but REMOVED mail service unless it's Fedex. We got the unit because of the dual use of storage and package acceptance, but they all of a sudden took mail away and don't accept Canada Post. Yes the post people aren't allowed to deliver to units, but the front desk used to do this so to sell the service then take away a key component without notice and without remuneration of some kind is very sketchy. We need to move out now.
Tina Beauchamp
·
Oct 2019
Access Storage has been amazing to deal with. I went to 3 other options in the neighbourhood and they were by far the best from a customer service standpoint. Both Jeanine + Ferris have been very helpful. The facility is very clean and bright, you can drive right in, there is music playing and you can get a FREE cup of coffee, tea or water! And the best part is the pricing was more competitive. I would highly recommend this location. Tina B
The staff there, Ferris, was super helpful, treated me like a person not just a customer. Very helpful, wont take my business anywhere else in gta. Great facility, everything in perfectly good functioning order, a washroom well kept ,everything here was such a relief in a hard time for me.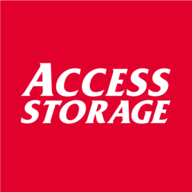 Access Storage
Located at 1 Woodfield Road, Toronto, M4L 3W3, Ontario, Canada