Apple Self Storage in Toronto, Ontario
See Units
Located at 6 Dawes Rd, Toronto, M4C 5A7, Ontario, Canada
Yasmeen
"I came in for information about renting a storage unit, Luisa the assistant manager was very..."
Yasmeen rated Apple Self Storage 5 Stars on Google
Nov 2019
Top Reasons to Book
Top rated location
Guests rate the location 4.3/5 on Google Reviews
Pay later available
Prepayment isn't required when you book at this facility
About Apple Self Storage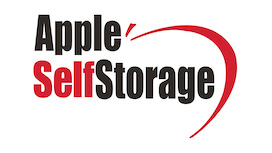 Apple Self Storage
Located at 6 Dawes Rd, Toronto, M4C 5A7, Ontario, Canada
Facility Amenities
Climate Control in unit
Climate-controlled storage units are almost always indoor, and with stable temperatures and humidity levels.
Electronic gate access
Tenants can enter the facility's gated perimeter using a personal gate code.
Drive-up access
Allows you to pull a vehicle up next to or into your space to unload and load your belongings.
Fenced and lit
A fence surrounding the facility's perimeter and lights in the aisleways.
Security cameras
Security cameras installed throughout the property for 24-hour monitoring.
About the Facility
Apple Self Storage is Canada's premier provider of high-quality self storage solutions. Our family-owned business is committed to empowering our employees to provide each customer with top-notch service every single day. In addition to providing customers with an unparalleled storage experience, Apple Self Storage is dedicated to making a positive difference in the communities we serve. We do this by donating time and money to a variety of worthy causes. Charities we have recently supported include The Able Network, The Canadian Olympic Foundation, Rotary4Kids, and Southern New Brunswick Flood Victims.
Unit sizes available
The biggest factor when it comes to self-storage prices in Apple Self Storage is size. Below are some monthly price ranges you can expect to see in Apple Self Storage based on different storage unit sizes.
Read Google Reviews by verified renters at Apple Self Storage - Toronto in Ontario.
I came in for information about renting a storage unit, Luisa the assistant manager was very friendly and helpful. I would definitely recommend this location to anyone!
These ladies have always bee very helpfull to me.Luisa and Josie are very amazing ladies. 😎😎😎
Vivian Orellana
·
Oct 2019
I reckon you could find a better storage facility
Natalia Sablina
·
Feb 2019
The manager Cheryl Grainger agreed that it's not a service but a disaster and, of course, she apologizes. Still, according to her one day of my life and all the efforts cost nothing, they don't provide money refunds, it's apple storage policy. The move of my stuff to apple storage took almost two days instead of one hour maximum. It was from the place not far from their office. Everything found out to be the opposite, I paid for everything on Friday at the office and first tried to move on Sunday morning. The main gate is absolutely possible to get into without any code. The door of the building with storage units was opened, and it's always opened. I was given a key from the never locked door. And the door of my storage found out to be locked as their new employee forgot to open it. So I needed to pay for truck storage one day/night, a storage lock for a truck, moving services the second time. And still I'm not absolutely sure that it's safe as everything is opened and nobody cares. I hope not to write the next comment about how all my stuff was stolen from apple storage(
Not cheap, but very secure. Nice people work here. Very convenient location.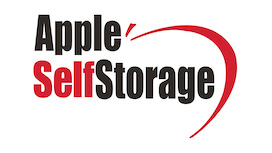 Apple Self Storage
Located at 6 Dawes Rd, Toronto, M4C 5A7, Ontario, Canada