Bluebird Self Storage in Toronto, Ontario
See Units
Located at 19 Esandar Dr, Toronto, M4G 4C5, Ontario, Canada
Jjar
"We've been a customer since the end of September 2019. Very satisfied. Now we have discover..."
Jjar rated Bluebird Self Storage 5 Stars on Google
Jan 2020
Top Reasons to Book
Top rated location
Guests rate the location 4.9/5 on Google Reviews
Pay later available
Prepayment isn't required when you book at this facility
About Bluebird Self Storage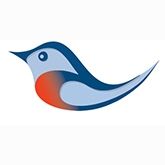 Bluebird Self Storage
Located at 19 Esandar Dr, Toronto, M4G 4C5, Ontario, Canada
Facility Amenities
Climate Control in unit
Climate-controlled storage units are almost always indoor, and with stable temperatures and humidity levels.
Drive-up access
Allows you to pull a vehicle up next to or into your space to unload and load your belongings.
Fenced and lit
A fence surrounding the facility's perimeter and lights in the aisleways.
Security cameras
Security cameras installed throughout the property for 24-hour monitoring.
About the Facility
Bluebird Self Storage delivers the premiere self-storage service in Canada. All details of our facilities are designed for security and safety, built to give you peace of mind. We offer a full range of unit sizes with true climate control, state of the art security with multiple security cameras and personal access codes to protect your belongings. Bluebird Self Storage has no long term contracts, our leases are month-to-month, you store only as long as you need. We offer multiple payment options ‐ you simply choose the best method that works for you!
Unit sizes available
The biggest factor when it comes to self-storage prices in Bluebird Self Storage is size. Below are some monthly price ranges you can expect to see in Bluebird Self Storage based on different storage unit sizes.
Read Google Reviews by verified renters at Bluebird Self Storage - Toronto in Ontario.
We've been a customer since the end of September 2019. Very satisfied. Now we have discovered we needed a larger space. Mike showed us the way, made it super duper easy and we are very, very please with not only the great service, but also with the cleanliness of the entire facility. Way to go and keep it up! Thanks!
The bluebird storage facility has exceeded my expectations! Very clean! Great accessibility, the garage bay doors and space are everything especially in the elements but MORE IMPORTANTLY the customer service and care. MIKE & ANDRES are phenomenal! They really are. I've been in many storage lockers over the years and these two make the experience much greater whether it's coming to say hi, making sure everything's okay or just dealing with anything administrative they are sharp, on the ball, and provide excellent service. This is definitely NOT one of those storage places where you avoid the front office, it's a very friendly place.
I was immediately impressed when I phoned and needed a storage locker. Mike was really helpful from the beginning. Then when I arrived, the facility was clean and new. Mike was really helpful and walked me through all the procedures. Exceptional service. I highly recommend.
Great service. Great facility and very clean. Mike was very helpful when I moved in and sorry to say I'm moving out now. I will be back if needed. Will recommend this site to any one that asks. Rent this place. It's the best.
When you think of a storage facility you think of damp, dark and dirty. This is not Bluebird. Bright, modern, dry and very clean and the best rates in the area of Leaside. Access is quick with a code you are given which gets you into the loading bay...away from the elements. Very big loading bay and bright. The facility is over a year old but looks like it's still brand new as it's so clean. Mike took us to a unit to show us the size, and we weren't sure if it was big enough so he showed us the next size up which worked. Mike was very helpful and accommodating.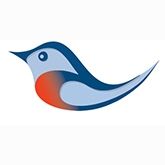 Bluebird Self Storage
Located at 19 Esandar Dr, Toronto, M4G 4C5, Ontario, Canada